How to choose a cheap portable speaker that suits you
Emily
2020-10-16 10:57:32
When talking with people about cheap portable speaker, one of the biggest questions we are asked is: How do I choose the right cheap portable speaker for me?
No matter what features you want from a speaker, it must first have a good battery life and good sound quality. If the battery power is too low, it is meaningless to fill the device with powerful features. All our choices meet these two requirements, so when you choose from this list, you can focus more on its features.
In terms of functionality, common requirements include waterproofing, voice calls and wireless capabilities. This feature will make you easy to carry.
Another good way to narrow your search is to choose cheap portable speakers based on your requirements. For example, an excellent travel cheap portable speaker may not have exactly the same attributes as the best home listening speaker.
Having said that, we tried to highlight some of the most common use cases below, and selected speakers that fit the scene.
1. NSP-0182: TWS LED Speaker
Material: ABS+Magnet+PC | Charging time: 2-3 hours | Wireless range: 10M | Bluetooth vresion: V5.0  | Battery Capacity: 300mAh*2 |  Product size: 65.8*65.8*85mm | Product Size: 65.8*65.8 *85mm
Advantages: One pair
Advantages: TWS, LED
Disadvantages: relatively poor battery life
As a set of speakers, it is very loud, but very detailed. Portable, but still very durable. In addition, even better, the LED light device can turn cheap portable speaker into the most suitable cheap portable speakers for various occasions in most cases.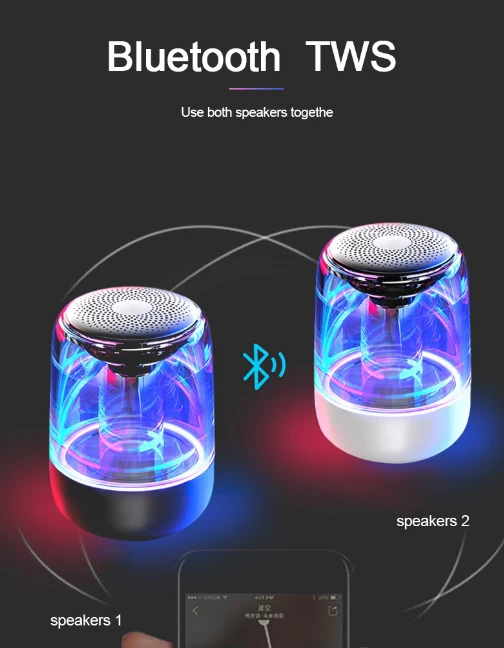 2. NSP-221: Cheap portable speaker
Material: ABS + paper | Function:Bluetooth/FM/TF Card/AUX/USB | Signal to noise ratio: 85 db | Frequeancy Response: 20Hz-20Khz | Battery capacity: Built in battery 1200mah | Product size: 20×9x9cm
Advantages: exquisite design
Disadvantages: Exposed woofer
NSP-221 provides an eye-catching design and excellent sound quality. Its quality is much higher than its weight, and it can be played at super loud without distortion.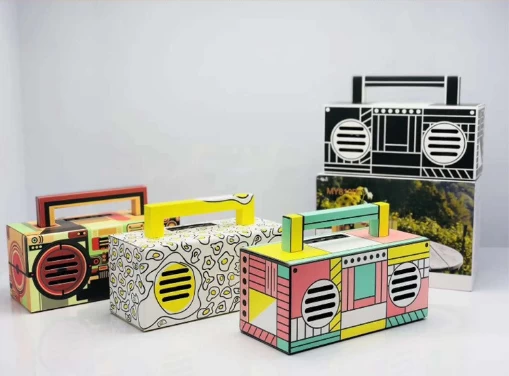 3. NSP-220FR-Dancing Fruit Led Speaker
Material: ABS Plasitc+Silicone | Power Supply: Built in battery | Working Time: Up to 4 hours  |  Battery Charge Time: 1 Hour |  Frequency Response: 20Hz-20KHz  |  Bluetooth solution: V5.0  |  Speaker: 3 w * 1  |  15.10 x7.05x5.70cm
Advantages: can dance
Advantages: Patented products
Disadvantages: not waterproof
It will exceed the range implied by its size, producing deep bass, sparkling treble and gorgeous midrange. Although most cheap portable speaker sound okay, Dancing Fruit Led Speaker proves that small cheap portable speakers do not need to compromise on sound.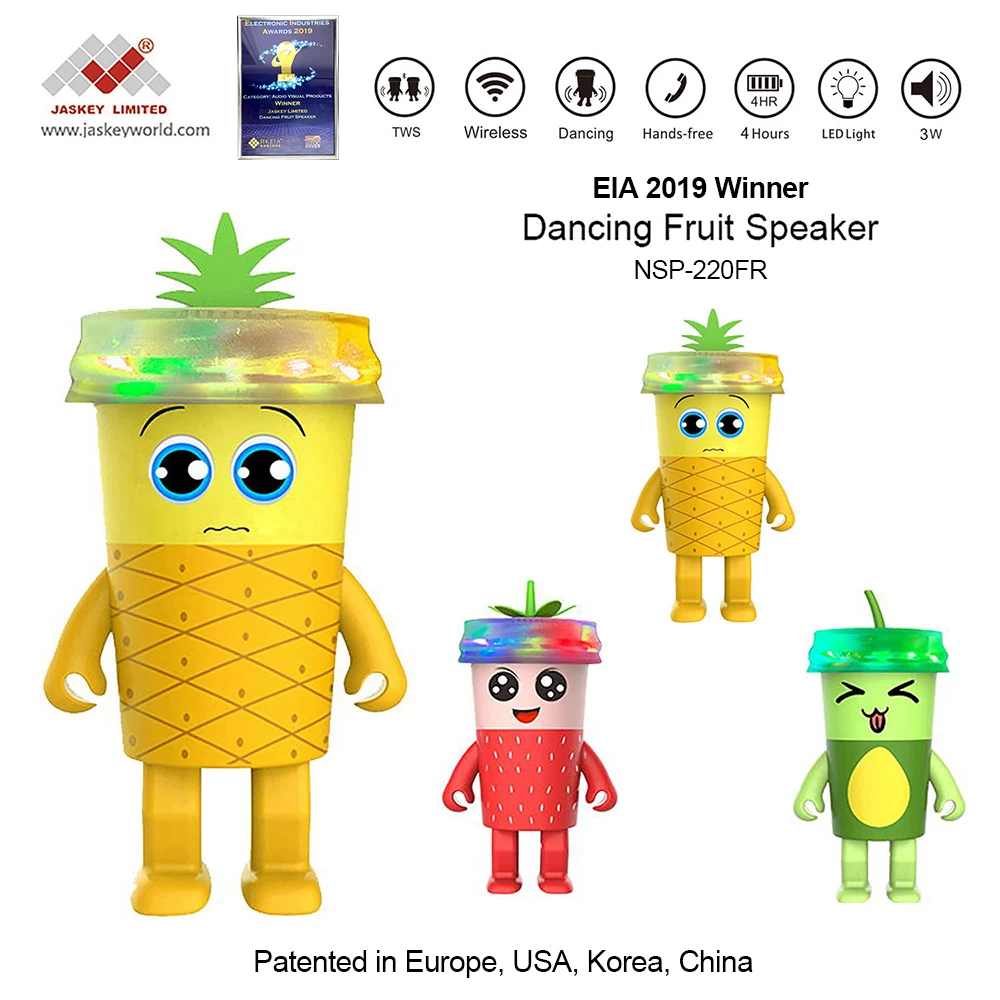 4. NSP-0048-waterproof cheap portable speaker with power ban-Best outdoor audio
Weight: 128kgs | Battery can support play time: 5-12 hours | Wireless range: 15 meters |  Working voltage: 3.5 v-4.2 v | Ingress protection: IP67, we can put it into water more than 3 hours | Bluetooth: 4.0 | Size: 66*66*176mm
Advantages: 360-degree sound
Advantages: Waterproof
Disadvantages: ordinary appearance
When someone asks us for suggestions for waterproof speakers, NSP-0048 is always our top recommendation. We like NSP-0048's unique sound quality, 15M wireless range, and waterproof.