TWS Wireless earphone evaluation: there is always one that suits you
Emily
2021-04-09 11:53:42
If you told me two years ago that people were really interested in buying a pair of TWS Wireless earphones, I would say, "Wait", why? TWS Wireless earphones is easy to lose, there is no excellent sound quality or special features, and audio is often lost. Although they are still easy to lose, the internal technology has been greatly improved.
Animal TWS Wireless Earphones AEP-0213 has the best battery life
If you want to skip the experimental product phase and just want a pair of true wireless earphones, then you won't be disappointed, take a look at Animal TWS Wireless Earphones AEP-0213. In addition to many other useful features that we will enter in a second, these features are also a pair with the best microphone quality. Therefore, if voice quality is important to you, these are the most important.

But it's not just the quality of the microphone, it's what makes these truly wireless earphones the best. They also have Bluetooth 5.0, which means you will get longer battery life similar to Apple AirPods. You can listen to music for up to 4 hours, and if you don't mind charging them from time to time, the included charging box can extend to 7 hours.
The case also supports fast charging, so it only takes 15 minutes to complete 1.5 hours of continuous playback. This is the perfect choice when you forget to charge on the way to get off work or on the way to the gym. The sound quality is as good as a pair of true wireless earphone s.
This is better for power usage that requires a near constant headset presence. Although 76% of poll respondents (n = 5,160) use earphones for less than 3 hours a day, those who need more earphones should choose a model like Animal TWS Wireless Earphones AEP-0213.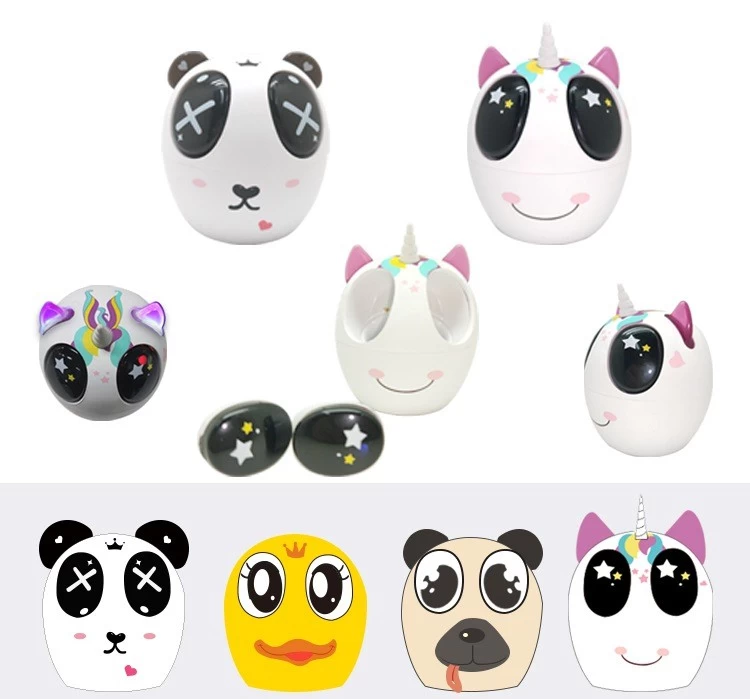 Animal TWS Wireless Earphones AEP-0213 also has some beautiful features, and it's easy to use them. For example, when you take them out of the charging case, they will automatically turn on and pair with your source device. No more fiddling with the small buttons to get them to open and connect. In general, few people dislike these earphone s.

If you are a game lover, then TWS Gaming Earphone AEP-0215 may be for you, and it sounds good.
TWS Gaming Earphone AEP-0215 has a playback time of up to 4 hours, and it will not delay your voice when playing games. It has a professional game mode; you can choose music mode when you listen to songs, and you can choose games when you play games. Mode, you can become a winner when you are Playerunknown's Battlegrounds!
Please make sure that you have a charging box at all times. The charging box can be charged for 1.5 hours, so that you are not afraid when it is almost out of power. TWS Gaming Earphone AEP-0215 has button controls on any earbuds to control music/pattern playback.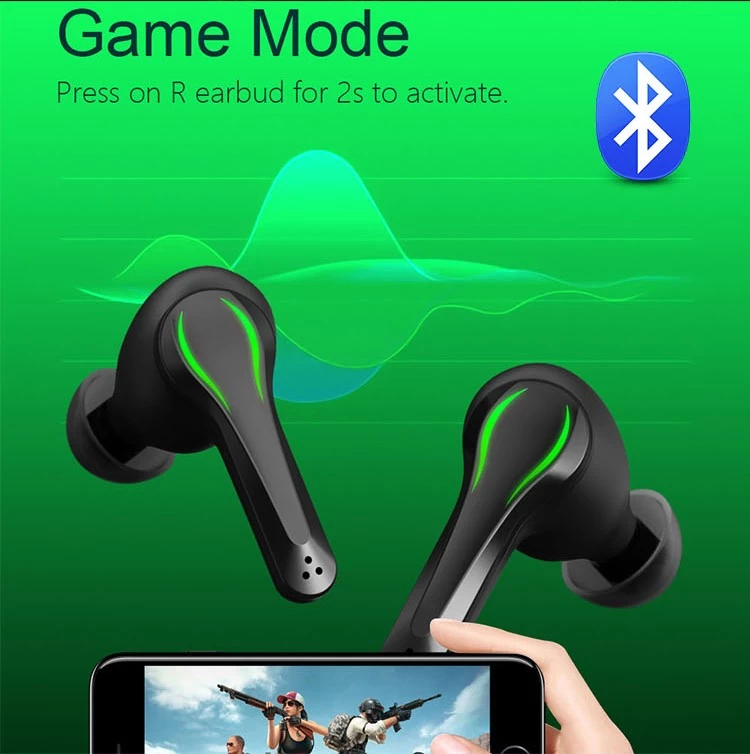 If you don't want to hear the world around you, please check Active Noise Cancelling Wireless Earphone AEP-0219
Although you rarely see any cool features in things as small as true wireless earbuds, we managed to pack the active noise reduction technology into the AEP-0219 wireless earphones.
In our test, these can reduce the external noise to a higher degree than all other test products (>25dB). This is important if you do not want to be bothered by any external noise when listening to music.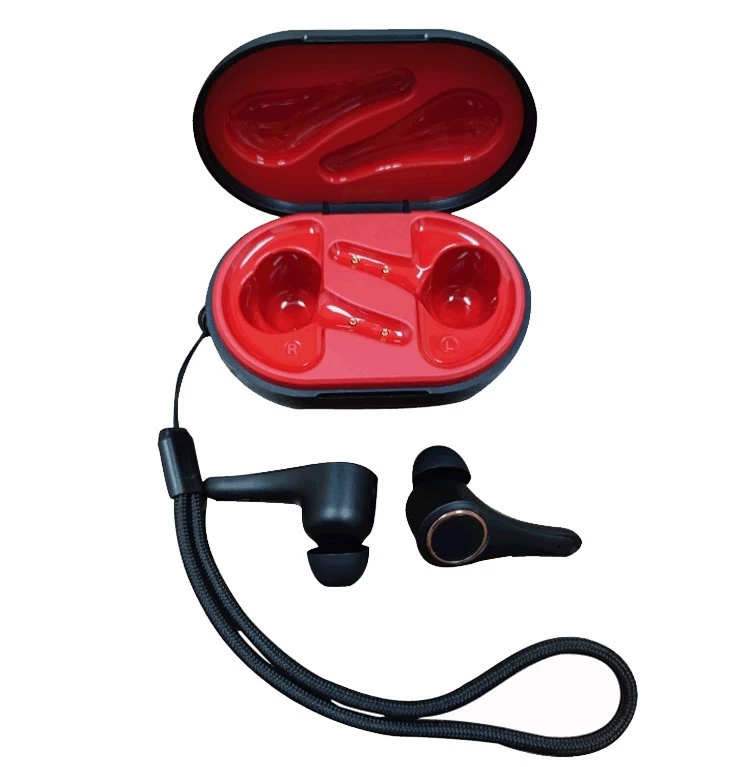 Want to save some cash? Use TWS Earphone AEP-0218
The TWS Earphone AEP-0218 has caused some surprises here, but when you offer earbuds for less than $10, it can be linked to other products: bargain hunters will want them. Although they are not perfect, they are well-documented with a price tag of $6.58, and they don't force you to make any major trade-offs. The battery life is good, but not amazing, the sound and suitability are the same.
If you are not ready to invest in real wireless earbuds, then TWS Earphone AEP-0218 is the first pair.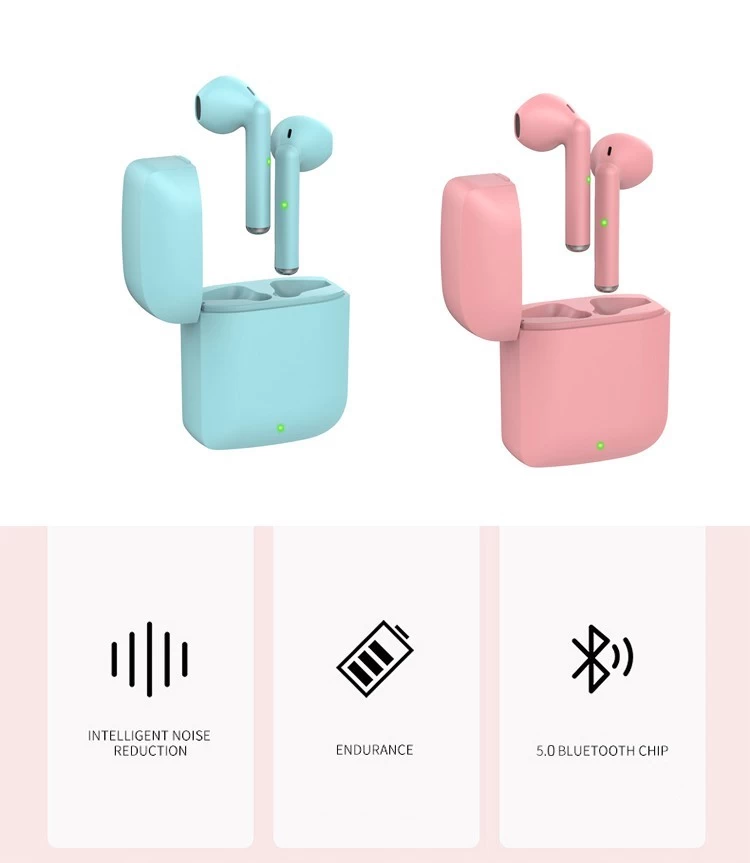 If you are worried about the strength of the connection, you are wrong. For many TWS Wireless earphones and even regular Bluetooth earphones, this is a valid complaint. The company has several ways to solve this problem, from adjusting Bluetooth to implementing brand new hardware.
All TWS Wireless earphones are paired with each other via Bluetooth work, and then one of them is also connected to the source device. The audio data is pushed to the main earbud and then sent to the second earbud, which naturally causes a momentary delay between audio. The TWS Wireless earphone manufacturer takes this delay into account and calculates it into the playback so that both earbuds play at the same time, and you don't notice any difference.
Which pair will last the longest, especially if you have a long commute. This is why we started to test each pair we can do it ourselves. As always, this is a work in progress, so you can be sure that we will update this table as we will get more products.
As for why the battery life of all TWS Wireless earphones is so short, you don't have to delve into it to get the reason. TWS Wireless earphones are too small. Batteries still rely on physical characteristics, and it is difficult to fit the battery into such a tiny battery, which is why they all come with a case that can charge the earphone when not in use.
This solution actually works very well, because most TWS Wireless earphones are easy to lose. If you are not listening to music, it makes sense to have a convenient case to store them. For this reason, having a charging case means that you rarely take out earphones to listen to music and find that they are dead. Assuming you have not forgotten to charge the case itself, they will always be fully charged. Unless you have a particularly bad commute, two to three hours of continuous play, you should be fine. After all, once you get to wherever you want to go, you can throw them back into the case.