What do we need to know behind the popular TWS Bluetooth headset
According to counterpoint data from professional Bluetooth headset manufacturers, only 9.18 million TWS Bluetooth headset were replaced globally in 2016, reaching 46 million in 2018, with an average annual compound hardness of 124%. In the first half of 2019, a total of 44.5 million TWS Bluetooth headset were achieved, and it is expected to reach the expected over 1 billion. And the expansion of other TWS Bluetooth headset has continued to grow for more than 100% in consecutive quarters.
Now the TWS Bluetooth headset brand is very confusing, and the market is also flooded with too many inferior products, and even explosions have occurred. Professional Bluetooth headset manufacturers tell you how to buy TWS Bluetooth headsets to buy good and suitable The main thing is to look at your own needs and scope of acceptance.
Expensive TWS Bluetooth headsets are not just good, high-end headsets are very profitable, many people subconsciously think that high-end TWS headsets must be very good, but in fact many big-name headphones are produced in the Pearl River Delta, the cost is not high, mainly because of the brand premium , Is actually very profitable. Domestic earphones are performing well now. Many earphone configurations are higher than big names, but the price is much cheaper. For ordinary users, these earphones are cost-effective.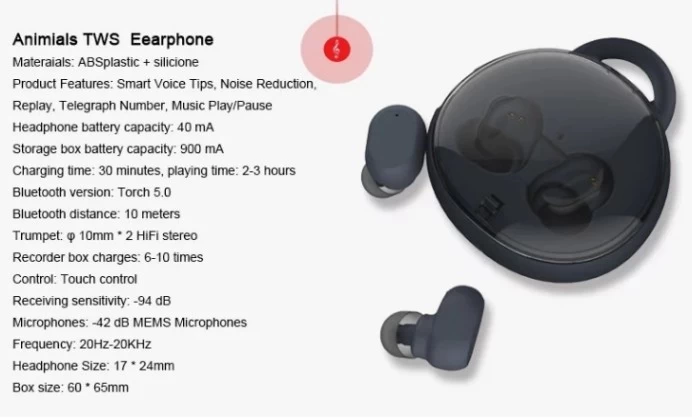 Whether the Bluetooth connection is stable depends on the Bluetooth version of the TWS headset. The chip determines the connection stability. The most common Bluetooth version is 4.2. Many high-end or professional manufacturers of TWS Bluetooth headsets have adopted Bluetooth 5.0. Bluetooth 5.0 must be smaller , The connection distance is farther, up to 20-30 meters. The chip is better Qualcomm chip, we must pay attention to these two parameters when buying.
The sound quality of the TWS Bluetooth headset is good or not. In addition to the training of professional TWS Bluetooth headset manufacturers, its own hardware can not be ignored. See if it supports APTX, AAC, SBC decoding. Many Bluetooth headsets are now used Qualcomm chips, support APTX decoding, can basically achieve lossless transmission. At the same time we also need to see whether it supports AAC, SBC format.
Professional TWS Bluetooth headset manufacturers pointed out that through the continuous improvement of TWS Bluetooth headset sound quality and functionality, the penetration rate of TWS Bluetooth headsetis expected to continue to increase in the future, and the amount of change will continue to exceed market expectations. From an intermediate perspective, TWS Bluetooth headset and related companies in the industry chain still have investment value.
Some organizations predict that by 2020, the global TWS Bluetooth headset market is expected to reach 129 million; by 2021, the global wireless headset market is expected to reach $27 billion.