What is a TWS Bluetooth headset?
1. In 2018, the most popular in the market is the TWS Bluetooth headset.
What is a TWS Bluetooth headset?
Today I will explain to you in detail:
2. TWS is the abbreviation of English True Wireless Stereo, which means true wireless stereo.

TWS technology is also based on the development of Bluetooth chip technology. According to its working principle, it means that the mobile phone is connected to the main headset, and then the main headset is wirelessly connected to the TWS technology in the TWS Bluetooth headset field.

So also gave birth to a new product-TWS Bluetooth headset. The pair of TWS Bluetooth headsets can realize the true wireless separation of left and right channels of Bluetooth.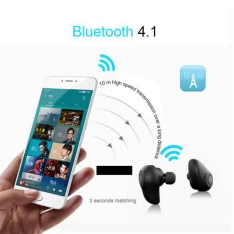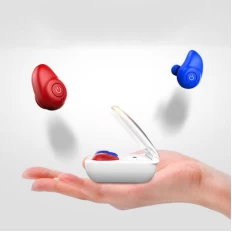 3. In pursuit of its development, we have to start with Apple.
After iphone7 canceled the 3.5mm connector in 2017, it developed rapidly through the Bluetooth headset market.

Of course, TWS Bluetooth headset technology and products have also been developed for many years. Among them, the products and quality are also uneven, and the industry is chaotic. Until Apple first released the world's first TWS Bluetooth headset AirPods,

This product supports Apple's various ecological products (Iphone, Ipad, iwatch, Macbook), wireless optical TWS Bluetooth headset with built-in optical sensors and accelerometers.

With the rapid development of AI in the field of simultaneous calls, TWS technology has shifted the potential of AI, riding the express train of the "smart" era. Since then, TWS Bluetooth headsets have renewed their vitality.